Industries
Military, Defense and Aerospace
Military, Defense and Aerospace
Vibrasystems is a proud supplier to the Canadian Defense industry through the Canadian Defense Controlled Goods Program.
As a supplier to Military, Defense, and Aerospace Industries, Vibrasystems Inc has the experience and knowledge that allow producing high-quality custom designed vibration isolation products. Our company supplies custom engineered vibration dampeners that eliminate operation distortions of high precision on-board equipment used in Military and Defense, as well as Aerospace applications.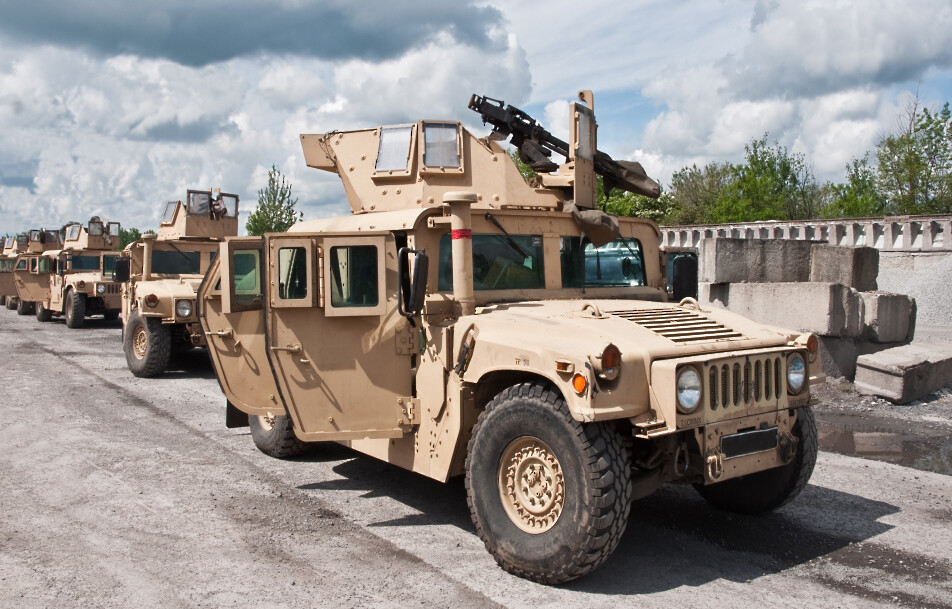 Our engineers have vast experience working with the defense equipment suppliers and aerospace engineers and have developed unique solutions for:
Camera support systems on aircrafts, drones and helicopters
Rocket support transportation systems
Electronic control systems
Suspension systems
Sources of Vibrations in Military, Defense and Aerospace
Equipment aboard aviation vehicles (whether civilian or military) commonly experiences vibration from the movement of the vehicle itself and can also be affected by other internal systems. Advanced anti-vibration solutions are needed to withstand both load and reactionary forces to make sure that the equipment performs well in high-pressure environments.
Rotary motions of wheels in land-based operations, of propellers in naval ships, and of blades in air force helicopters all necessitate advanced solutions to keep internal structures unaffected. For example support systems for surveillance equipment on drones and helicopters need to keep the cameras steady to make sure that the image quality is not affected by vibration.
Recommended Vibration Isolators for Military, Defense, and Aerospace
Industrial Machinery Vibration Dampers
Vibrasystems mounts and dampers are well-equipped to handle heavy loads, both vertical and lateral, and are perfect to handle rotational vibrations.
Plate Antivibration Mounts
Our plate mounts provide multi-direction isolation from vibrations produced during transportation. These are widely used across military and aerospace applications and can be customized to match unique specifications.
Seismic Restraint Spring Mounts
Seismic mounts are in high demand for defense applications as they curb vibrations from seismic events by applying all-direction restraints on equipment and defense vehicles.
Vibrasystems offers a wide selection of anti-vibration products to tackle vibrations produced in the defense industry. Our in-house engineering department can develop customized solutions to match the specifics of your operations. Contact us today to find out more.