The VibraSystems blog is the ideal place to learn more about our products, projects, and plans for the future!
Special Features of Vibration Isolation Pads
15-10-2018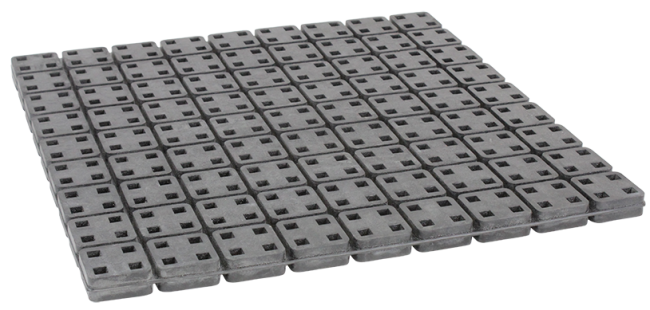 Vibration isolation pads are very popular products in commercial, industrial, and even residential settings. These pads are commonly used to stabilize machines that range from your laundry machine to concrete bridges. Our own products are designed to withstand incredible weights while effectively isolating the vibrations that threaten to cause lasting damage to existing structures.
These products are an excellent choice in situations where a mount or hanger can't effectively isolate your machinery. For example, a pad is an excellent choice in a situation where a foundational structure needs to be isolated from shocks, as is common in construction sites.
Why are our vibration isolation pads useful?
Improvement of Vibration Control - Of course, the most prominent feature of any "vibration isolation" product is its ability to act as a reliable source of protection from shock, noise, and vibration damages. Our products are built to last, however, and, depending on your specific product, feature maximum load capacities in the hundreds of pounds per square inch.
Easy Attachment Method - Vibration isolation pads from VibraSystems are designed to be easily installed in any industrial setting. Our pad products rarely require bolting or cementing, which means cheaper and simpler installations for you.
Resistance to Corrosion - Depending on your specific setup, corrosion from oils and other industrial solvents can be a strong concern for any new pieces. Fortunately, our vibration isolation pads are designed with this concern in mind, and are built to last. Our products are designed with a strong resistance to solvents that can cause long-term damages on surrounding objects.
For over forty years, we have given you the best in vibration, noise, and shock control products in the market. We guarantee customer satisfaction and high quality products thanks to our in-house engineering team that specializes in custom product design and development. If you're looking for high-quality vibration isolation pads, feel free contact us anytime. We have the best selection of products that covers a great number of applications in various industries.