The VibraSystems blog is the ideal place to learn more about our products, projects, and plans for the future!
Pipe Spring Hangers -Their Role in Vibration Isolation
31-03-2021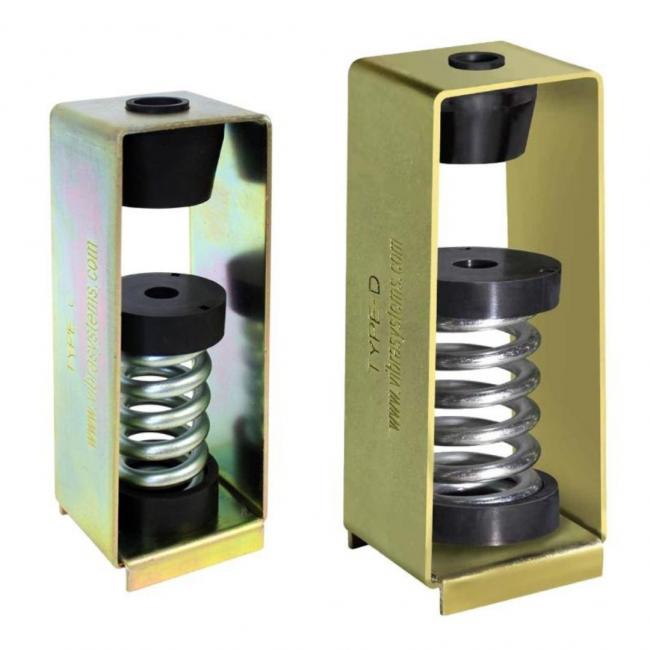 When it comes to piping connected to vibrating equipment, it's important for it to be supported by resilient ceilings or from the floor that they are mounted on. In some cases support tools are used such as spring hangers, and these enable the support of heavy loads with a strong resistance against vibration, noise and corrosion. This would be ideal in many applications for additional structural support and safety. Here are commonly used pipes and how their role impacts vibration isolation.
As a general rule of thumb, the closest 3 pipe supports to the vibrating mechanical equipment should have a minimum 1" deflection spring hangers used.
Beyond that, the static deflection of the spring can be reduced to ¾" or ½" inch for the remainder of the pipe run. All spring/elastomer vibration isolation hangers should be used in the places where the clevis hangers are installed for pipe support.
Pipes used around cooling towers should be supported along their full length between the cooling tower and mechanical equipment. You can see the sample of the installation on our website here.
If you're looking for a reliable and stable antivibration support system for your pipes, Vibrasystems Inc. provides innovative solutions for your spring hanger and elastomer needs. Contact us today to learn about how we can help you with your next project!