The VibraSystems blog is the ideal place to learn more about our products, projects, and plans for the future!
Which Isolator Mount is Right For You
17-02-2021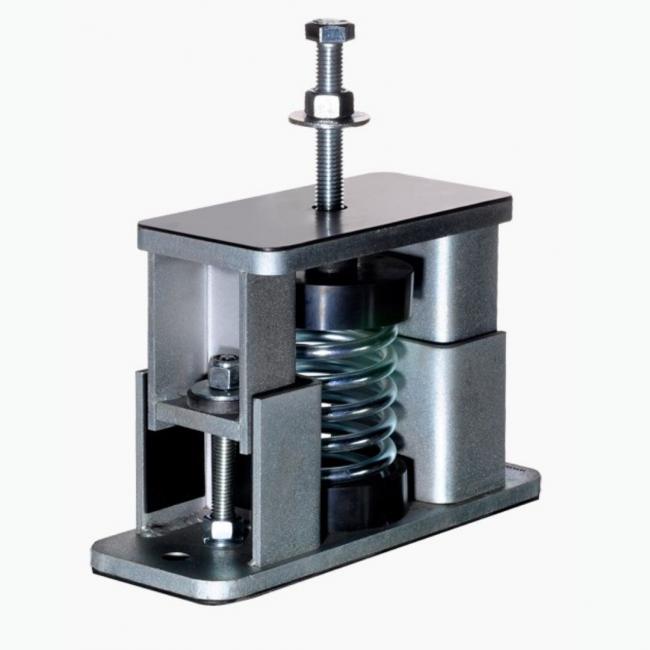 When it comes to installing machine equipment, especially in the HVAC industry, it's important to consider the isolation mount you incorporate as it can affect the rotating components of the machines.
Two key components that an isolation mount should be designed for are isolation and control.
An isolation system with little stiffness will offer minimal isolation. Without proper displacement control the system will experience stress from external loads like wind or foundation movement (from earthquakes, or building movement from wind).

An isolation with major stiffness will provide a significant amount of displacement control, however it will transmit too much vibration into the surrounding environment that could compromise the building's integrity.
Ideally your mounting system should be designed to balance both the levels of isolation and control to minimize the effects of external forces.
In a study conducted by Vibrasystems Inc.'s in-house team, the differences in mount height was compared to the difference in the installed system's height, and how both reacted to external loads applied to the systems. It was concluded that lower height in the installation system and isolation mount would result in a more adequate source of later control in response to wind forces or building movement.
If you're looking for an effective product to isolate cooling towers, chillers and various HVAC equipment, Vibrasystems Inc. provides the perfect selection of vibration dampening and mounts. Contact us today to learn about our full range of products and how we can supply equipment for your next machine installation!