The VibraSystems blog is the ideal place to learn more about our products, projects, and plans for the future!
How to reduce vibration of a transformer?
11-02-2019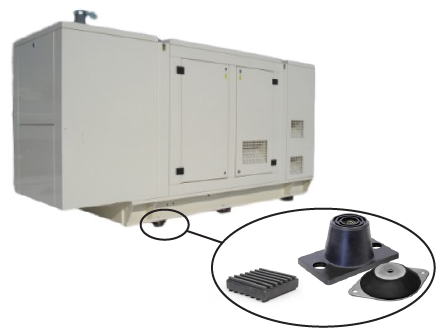 Vibrations of power transformers correlate with different physics effects. Depending upon the transformer operating conditions, vibration and sound level will transmit to the support structure and find its way in neighboring spaces.
Therefore, the vibration isolation of a power transformer is important to reduce noise and structure vibration.
The selection of proper vibration isolator depends on some factors:
· Transformer weight (lbs)
· Transformer installation (bolted, free-standing, outdoor, indoor, oil, etc)
· Transformer vibration frequency (Hz)
The combinations of those factors are important in order to select the proper vibration isolator for your transformer.
Contact us anytime for technical consultation.