The VibraSystems blog is the ideal place to learn more about our products, projects, and plans for the future!
How Do Anti Vibration Pads Work?
29-08-2018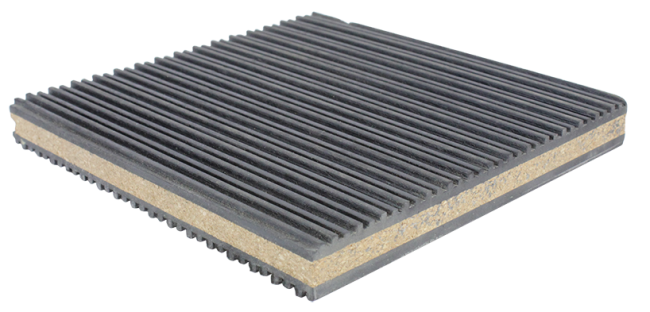 Anti vibration pads, at first glance, might seem like fairly simplistic devices – each one is carefully designed in a specific way, and through specific materials, to absorb and isolate vibrations and shocks that it comes in contact with. These are very common purchases, even outside of industrial use – many households use anti vibration pads beneath chair legs and tables, to protect hardwood floors, and beneath laundry machines, to prevent noise and "walking." This same application, however, can be applied on a much larger scale to address some infrastructural concerns with industrial-sized machinery.
Anti vibration pads offer many advantages for maintaining and protecting industrial machinery.
Anti vibration pads are a highly diverse product that only needs to be capable of entering contact with a surface that experiences shock or vibration to create a damping effect. Their primary purpose is in preventing machine walking and creeping, very similarly to their household uses. The pads at VibraSystems, however, are designed to be as versatile as possible, to increase the lifespan of a wide variety of machineries and tools across industries.
Because anti vibration pads can be designed from materials like rubber and neoprene, they are more than capable of withstanding machines much heavier than a simple washing machine! Pumps and engines, exhaust systems, air conditioners and compressors – anything that shakes, rumbles, vibrates, or receives pressure of any kind can benefit from a vibration-resistant padding, to protect it from long-term damages and maintain its structural integrity through continuous operation of a period of many years.
Anti vibration pads protect floors, people, and the machines themselves, by isolating vibrations, reducing noise, and protecting against shock forces. If you want to learn more about our products, you can contact us anytime at our United States or Canada office and find exactly the right isolators and pads for your own business.